MINI CLIP Assembly Instructions
TOOLS NEEDED:

Shears to cut metal banding
Impact Driver
15/16" socket
15/16" open end wrench
#10 Hex Bit
Pipe Joint Compound
Cut the metal banding that secures the tree shear to the pallet. Lay the mount down so you can connect to your equipment.
Position the boom so the 4 holes at the end of the boom align with the 4 bolts on the clipper head. Start all 4 nuts and hand tighten. Lift the clipper head so you can tighten the 4 bolts from the bottom with a 15/16" socket while holding the nuts with the 15/16" open end wrench.
Remove the cylinder plugs with a #10 hex bit. Connect the two ½" hoses to the cylinder. The thread pattern is NPT so pipe joint compound must be used on the hose end threads..
Coil the hose wrap around the hoses and the assembly is complete.
This is a O Ring connection so no pipe joint compound is necessary.
Assembly is now complete. Follow instructions in the Owner's Manual for Operation.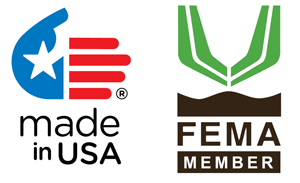 All products have been carefully manufactured and tested. Should our product prove defective, or appear to be, please discontinue use immediately and contact us. Not responsible for any damage or claims beyond the selling price of the product. No returns allowed without express written consent of company.