The HyReach Clipper was invented in 1992. It was developed to solve the age-old problem of trimming hard to reach tree branches and unwanted trees. The tree shear design was made to eliminate the unsafe practice of trimming limbs with a chain saw from a loader bucket or ladder.
The HyReach Clipper was originally built in an unheated barn in Hughesville, MO and later moved into a new, modern facility in Sedalia, MO.
In January of the year 2002, Precision Manufacturing INC acquired the asests of P&W Engineering, the originator of the HyReach Clipper tree shear. All employees remained on board and continued to produce the clipper and it's mounts.
In addition to manufacturing tree shears, Precision Manufacturing INC also manufactures a variety of grapples and tree pullers.
Precision Manufacturing INC uses only the finest quality of raw material and produces most of the components in house.
The tree shears, grapples and tree pullers are used by professionals in addition to the many satisfied landowners. The HyReach clipper has been used to clear hundreds of acres of land for golf courses. Several Federal, State, and City maintenance departments own and use the clipper. We have participated in hurricane, tornado, ice storms and other national disaster cleanups.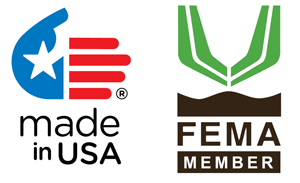 All products have been carefully manufactured and tested. Should our product prove defective, or appear to be, please discontinue use immediately and contact us. Not responsible for any damage or claims beyond the selling price of the product. No returns allowed without express written consent of company.