Control The Fall of Trees & Protect Your Equipment!
The CLAMPit is the newest addition to the lineup of HyReach Tree Shears. Now you can have control over the fall of cut trees and limbs. Simply CLAMP the tree or limb and then cut. After the cut, the CLAMPit will retain the tree or limb allowing you to neatly pile the brush for easy cleanup with a grapple rake or simply take the brush to a burn pile. The CLAMPit will reduce the risk of trees falling causing damage. The clamping is controlled from inside the cab with a wireless remote. If your equipment has electrical outlets, PIN connectors are available for most applications so you may use the buttons on your control handles. The CLAMPit can easily be added to existing HD and XD series tree shears. Load Limit is 200lbs. Check out our Log CLAMPit Capacity Chart below.
Features Include :
Hardened T1 Clamping Blades
Greased Pivot Points
Backstop to prevent tree from falling back
Center Load Support on new models
Welded Clamping Cylinder
CLAMPit Log Capacity Chart
(view)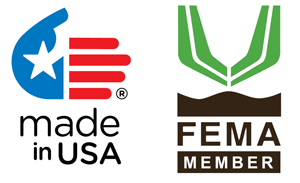 All products have been carefully manufactured and tested. Should our product prove defective, or appear to be, please discontinue use immediately and contact us. Not responsible for any damage or claims beyond the selling price of the product. No returns allowed without express written consent of company.