Wireless Replacement Instructions
TOOLS NEEDED:

1/2" SOCKET
9/16" SOCKET
5/16" NUT DRIVER
5/8" OPEN END WRENCH
1/4 EXTENSION
3/8" DEEP SOCKET
We suggest removing the metal box for easier access.
Unplug the gray Deutsch plug behind the box that connects to valve.
Step 1 – Remove the two ½" nuts that attaches the valve to metal box.
Step 2 – Remove the two 9/16" nuts that attaches the metal box to mount frame.
The metal box can now be moved to a work station. Now you have easy access to remove the non-working wireless kit and replace it with the new.
Remove the battery, battery bracket and charger from the box. They will be used with the replacement kit.
Remove the 5/16" bolt on top of box that attaches the black relay box.
Loosen 5/8" nut on top of box that holds the rubber boot and toggle switch. Remove switch.
Remove the two 5/16" bolts in back of box that attaches the receiver.
You can now remove the entire wireless kit and place it inside the provided cardboard box that has a UPS return label attached. Seal the box with carton sealing tape and take to a UPS shipping location.
The new wireless kit can be installed by reversing above procedure.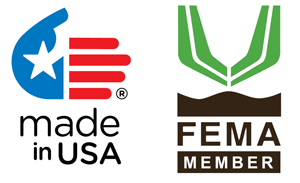 All products have been carefully manufactured and tested. Should our product prove defective, or appear to be, please discontinue use immediately and contact us. Not responsible for any damage or claims beyond the selling price of the product. No returns allowed without express written consent of company.