Finally, Equipment for My Size Tractor!!
No Extra Hydraulics? No Problem!
(Xtra Valve Kit is Included with Model MC7551)
Cuts up to 7" Diameter Trees & Limbs
Quick Attach Brackets & Hoses Included
Requirements : Minimum 1200 lbs Lift Capacity
& 2500 PSI Hydraulic Pressure
180o Rotation & Telescopes to 6', 7' or 8
Models Available to Fit Bucket Widths of 36" to 100"
Weights from 125 lbs and Up
Single or Double Grapples Available
Easy On/Off
Fits All Class 2A Pallet Forks
47" Opening, 27" Wide Grapples
Weighs 112 lbs
Recommended Up to 40hp
36" Opening, 57" Wide & Weighing About 250 lbs
Fully Plumbed with Quick Attach Brackets
Reinforced Rake Tines
Single or Double Grapples Available
Recommended Up to 40hp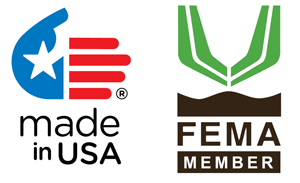 All products have been carefully manufactured and tested. Should our product prove defective, or appear to be, please discontinue use immediately and contact us. Not responsible for any damage or claims beyond the selling price of the product. No returns allowed without express written consent of company.