Add Large Equipment Features to Your Compact Tractor!
The MINI 322 is the perfect grapple rake for tractors with 40 horse power or less. The rake feature allows operator to gather (rake) loose material into a pile. The large 36" opening also closes tight to securely hold small or large loads. The concealed cylinders and hydraulics are fully protected and will not snag on limbs and brush.
All pivot points are greased for long lasting wear. The 9.5" spacing of rake tines allows operator to rake small or large material and at the same time sift the dirt. Each tine is reinforced for extra strength.
(Single Grapple, Universal Brackets)
(Double Grapples, Universal Brackets)
(Single Grapple, John Deere 400/500 Brackets)
(Double Grapples, John Deere 400/500 Brackets)
Features include :
36" Opening, 57" Wide & Weighing Around 250lbs
Fully Plumbed with Quick Attach Brackets
Reinforced Rake Tines
Single or Double Grapples Available
Recommended Up to 40hp
EMAIL OR CALL US FOR DETAILS!!
How do I choose the right grapple?
(view)
Grapple Spec Sheet
(view)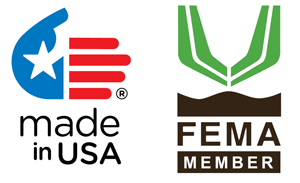 All products have been carefully manufactured and tested. Should our product prove defective, or appear to be, please discontinue use immediately and contact us. Not responsible for any damage or claims beyond the selling price of the product. No returns allowed without express written consent of company.