The Perfect Grapple Rake for Small & Medium Sized Equipment!
The "Standard Duty" 333 Grapple Rake is ideally made for utility and compact tractors where weight may be a consideration. It features a wide 50″ opening to allow for large material capacity. The rake tines are reinforced with rake supports for added strength. Cylinder(s) are included and a hose kit is standard for the double grapple as well as cylinder guards. See the Grapple Selector Guide to choose the grapple that is correct for your equipment and useage. Standard Quick Attach brackets and couplers are all included. See how to chose the right grapple and our Grapple Spec Sheet below to make the correct choice for your equipment and usage.
333S60 – 60″ Weight: 398 lbs.
333S672 – 72″ Weight: 487 lbs.
333D60 – 60″ Weight: 521 lbs.
333D72 – 72″ Weight: 610 lbs.
Features Include:
50″ Grapple Opening
9 Rake Tines on 60″ and 11 Rake Tines on the 72″
6″ Spacing of Tines
1/2″ Rake Material
How do I choose the right grapple?
(view)
Grapple Spec Sheet
(view)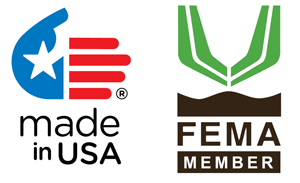 All products have been carefully manufactured and tested. Should our product prove defective, or appear to be, please discontinue use immediately and contact us. Not responsible for any damage or claims beyond the selling price of the product. No returns allowed without express written consent of company.