Convert Your Pallet Forks Into Grapple Forks!
The Pallet Fork Add A Grapple Adjustable has all the features of the original 336S27 Pallet Grapple. In addition, the Pallet Fork Add A Grapple Adjustable has three height adjustments. It can secure everything from a single log or pipe up to a 74" diameter round bale of hay. Changing the height adjustment is easy. Simply remove the pivot shaft, place the grapple at desired height and slide pivot shaft into position. All in a matter of minutes without any tools. See how to chose the right grapple and our Grapple Spec Sheet below to make the correct choice for your equipment and usage.
Features Include:
Easy On / Easy Off
Holds Brush, Limbs and Logs
Stabilizes Pallet Loads
Optional Log Clamp
Hoses Not Included
How do I choose the right grapple?
(view)
Grapple Spec Sheet
(view)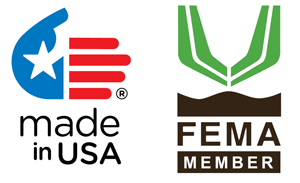 All products have been carefully manufactured and tested. Should our product prove defective, or appear to be, please discontinue use immediately and contact us. Not responsible for any damage or claims beyond the selling price of the product. No returns allowed without express written consent of company.