Convert Any Existing Bucket Into A Grapple Bucket!
The Add A Grapple Mini is designed for converting buckets 36″ to 55″ in width to grapple buckets. This is an especially good application for the compact tractor with a pinned bucket and for mini skid steers. The grapple is easily removed to convert back to bucket only – the mount stays in place. See our Grapple Spec Sheet and Add A Grapple Selector below to choose the correct Add A Grapple for your bucket.
Features Include:

28″ Grapple Opening
Fits Buckets 36″ to 55″ in Width
Curved Teeth for Wider Grip and Easy Release of Material
Grapple Can Be Removed to Convert Back to Bucket Only
How do I choose the right grapple?
(view)
Grapple Spec Sheet
(view)
Add A Grapple Selector
(view)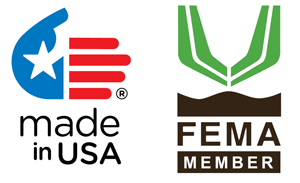 All products have been carefully manufactured and tested. Should our product prove defective, or appear to be, please discontinue use immediately and contact us. Not responsible for any damage or claims beyond the selling price of the product. No returns allowed without express written consent of company.