Add A Grapple to Your Existing Pallet Forks & Secure Those Loads!!
The Mini Pallet Fork Add A Grapple easily ​converts your Pallet Forks into Grapple Forks! The grapple mounts to the slotted rail of the pallet forks and locks in place with the provided locking device. Forks can be positioned inside the grapples or to the outside of the grapples.
Features include :
Easy On/Off
Fits All Class 2A Pallet Forks
47" Opening, 27" Wide Grapples
Recommended Up to 40hp
EMAIL OR CALL US FOR DETAILS!!
How do I choose the right grapple?
(view)
Grapple Spec Sheet
(view)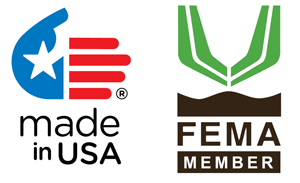 All products have been carefully manufactured and tested. Should our product prove defective, or appear to be, please discontinue use immediately and contact us. Not responsible for any damage or claims beyond the selling price of the product. No returns allowed without express written consent of company.