Our Strongest Clipper Head Ever!
The "Extreme Duty" tree clipper uses our strongest clipper head (664000). The mount has two extra stabilizer bars for a total of five. The rotator also has several extra gussets and is triple walled. This unit includes a wireless remote to activate the solenoid valve for rotation. Easy to move from one piece of equipment to another without the hassle of a wiring harness - also, no more wires getting tangled in the brush. If your skid steer has electrical outlets you can choose from either the 14 PIN or 8 PIN Connector for controlling the rotation. You will be able to select which button on your control handle will control the rotation feature by determining the location for each pin on the connector. The extra long upper and lower plates add strength to the clipper head. The easy release feature of the 664000 clipper head eliminates limbs and trees from wedging between blades. The self-cleaning side spacers reduces the daily maintenance of cleaning the debris from the sides of the blades.
Features include :
664000 Clipper Head
Fully plumbed with hoses/hose wrap, couplers, solenoid valve and valve guard
Wireless Remote - transmitter, receiver, battery, charger, steel storage box
Ground Level Cutting or Power Rotate up to 110 degrees to trim limbs
Maximum Cut Between 9" and 12"
Cuts all Wood ~ DEAD OR ALIVE!
Limb Guard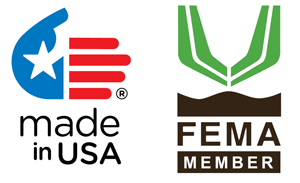 All products have been carefully manufactured and tested. Should our product prove defective, or appear to be, please discontinue use immediately and contact us. Not responsible for any damage or claims beyond the selling price of the product. No returns allowed without express written consent of company.